COOL COAST ICE RINK
Returning Saturday 09 December 2023 – Sunday 18 February 2024. On sale now.
Cool Coast Ice Rink is the largest indoor ice skating rink on the South Coast, located seasonally in Bournemouth International Centre. Thousands of you enjoy our ice rink every year, as it's the perfect day out with your friends and family. It's even a great way to stay fit and active over the wintery months. At Cool Coast Ice Rink, you can enjoy a funfilled ice skating experience regardless of the weather outside. With our indoor ice rink, we've always got you covered, literally!
Ice skating session times run from 9:00am until 8:45pm (times vary) 7 days a week. Each ice skating session will last 60 minutes. We provide 15 minutes before your booked session starts so you've got time to get your skates on at the skate hire.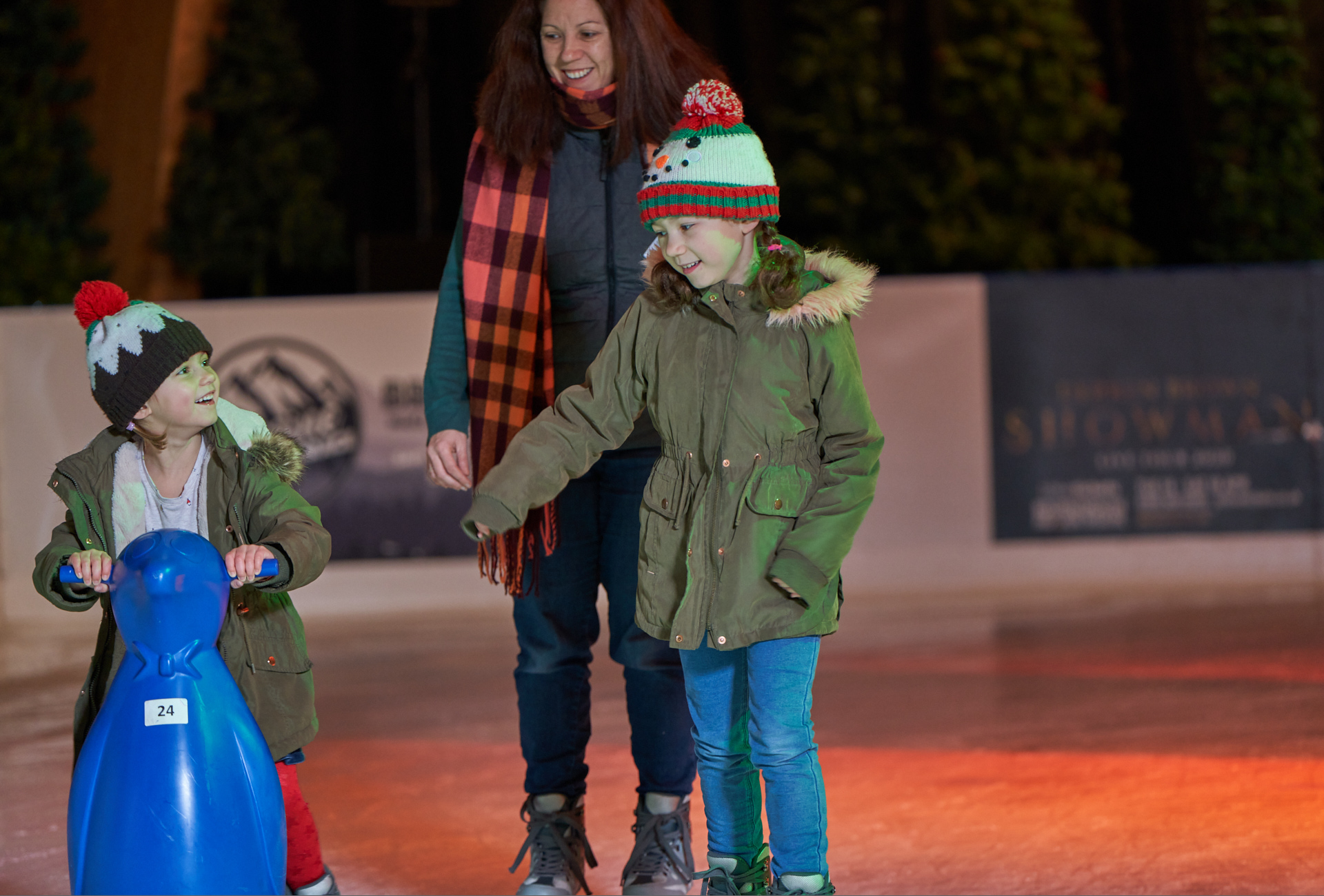 INDOOR ICE SKATING RINK 
Cool Coast is back this winter and everyone is welcome. Whether you're a newbie to the ice, a Dancing on Ice champion, or something in between, our indoor ice rink in Bournemouth International Centre is perfect for all.
BOOK ONLINE AND GUARANTEE YOUR PLACE
Book your skate sessions online to guarantee your place or buy your tickets from our self-service kiosks when you arrive. Remember, you may have to wait for your turn on the ice if you haven't booked your session in advance, especially during peak times.